Welcome to the Kurogane No Linebarrels Wiki
The wiki about the Mecha series that anyone can edit!
18 articles since December 23, 2018
Warning: This wiki contains mature (17+) content,
browse discretion is Advised.
Welcome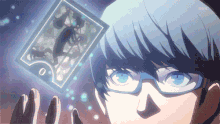 Welcome to this wiki! we're glad you'll enjoy it! have fun!
Linebarrels of Iron (鉄のラインバレル Kurogane no Rainbareru) is a Japanese manga series created by Eiichi Shimizu and Tomohiro Shimoguchi. The series was first serialized in Akita Shoten's monthly shōnen manga magazine, Champion Red, in 2005. It has since been compiled into 24 tankōbon, as of October 20, 2014. The story centers on Kouichi Hayase, a fourteen-year-old boy living a mediocre life, until an accident turns him into the pilot of a gigantic robot called "Linebarrel" and leads him to encounter a mysterious girl.
this wiki was created on December 24th, 2018 PST time

please consider adding a page on this wiki!

and please edit our articles for more information, and grammer fixes
Anime's just like this one!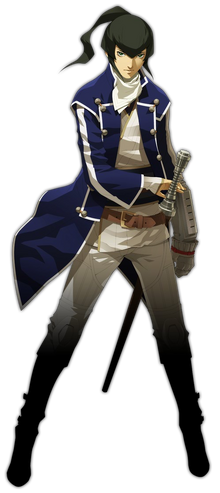 Shin Megami Tensei-1987

Persona-1996
Guilty Crown-2011
Sword Art Online-2009

Final Fantasy-1987

Gun Buster-1988

Favorite Character
Who is your favorite Kurogane no Linebarrel Character?
About this Wiki
~Rules~
As for English, this wiki is only in United States english, so please do not change the languages unless you link a specific language wiki, the only languages available are Japanese and English
as for Date formatting, please put (MM/DD/YYYY) instead of (DD/MM/YYYY) or (YYYY/MM/DD) unless Japanese is included
No harassing other users or making suicidal/homicidal threats.
No advertising on this wiki or spam that can potentially steal a credit card, and please no advertising bots.
No users under the age of consent, meaning for Adult content on this Manga for Mild Nuidity and Rated 13-Language.
No spamming or vandalizing more than once, please, it ruins us Admins time, and it's frustrating having to undo your mess.
No OC's or Au/Headcannon Characters envolved, only characters who are mentioned once or mild characters are allowed

Also, no adding characters who aren't in Linebarrels of iron, such as adding another character from another anime that has nothing to do with the topic of the anime
For changing any other information on any of the wiki pages, please source the edit before we can approve it, Links that are available are the Japanese Wikipedia, Anidb, Anime Character's Database, or even the Offical Design Profile and others
The commenting feature isn't available, so please use the talk page. No editing wars or arguments please. If there is a disagreement about an edit, please feel free to take the case to an Administrator.
Characters
JUDA
Plot
This story is about a 14-year old protaginist by the name of Kouichi Hayase who finds a mysterous girl named Emi Kizaki, who forgot everything, except for her name.
Wikis In Collaboration With
Latest activity
Community content is available under
CC-BY-SA
unless otherwise noted.